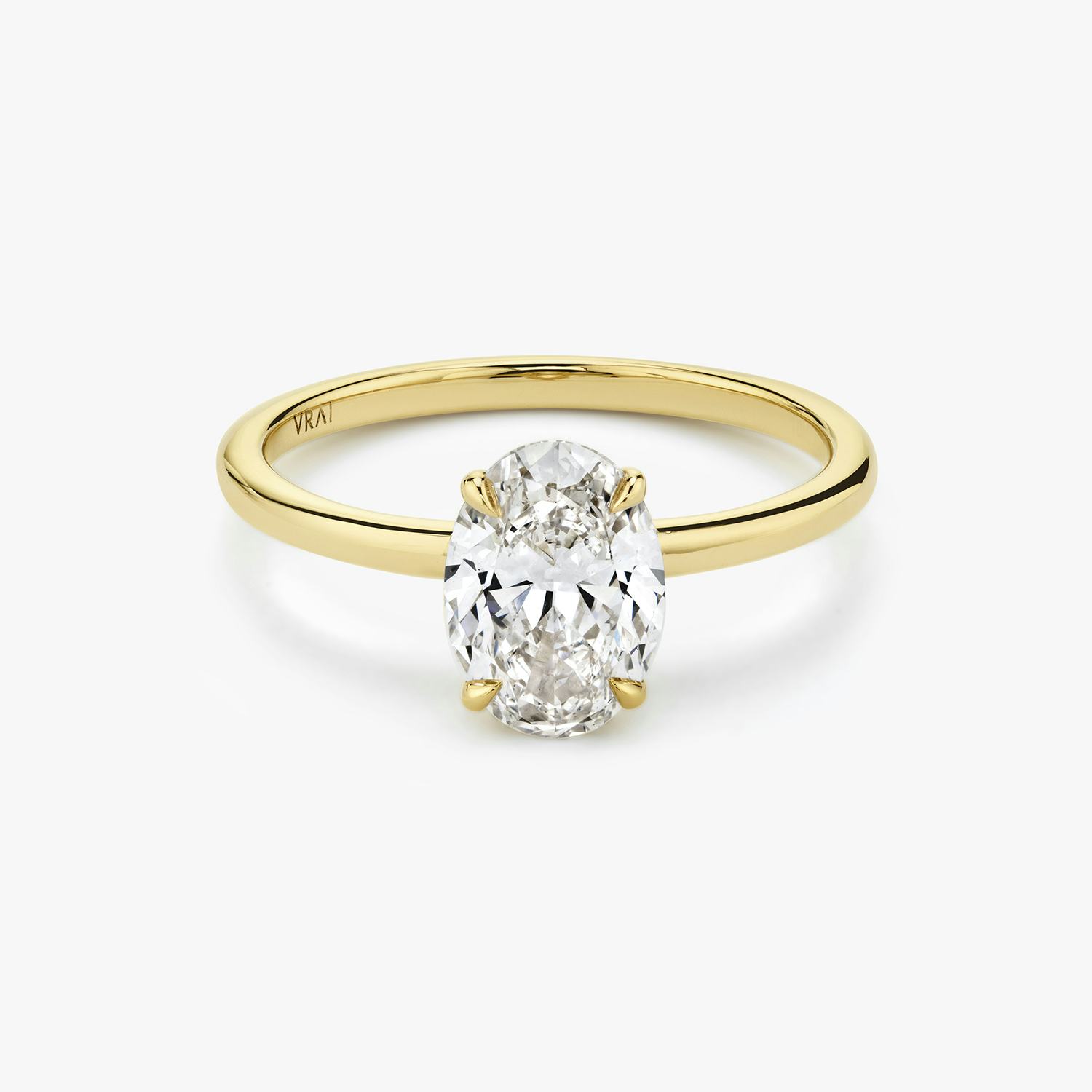 Shown with 1.5ct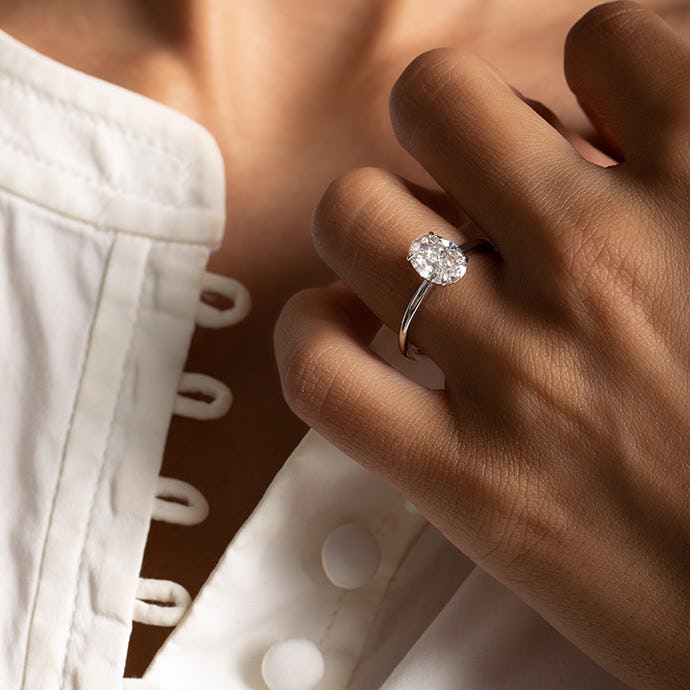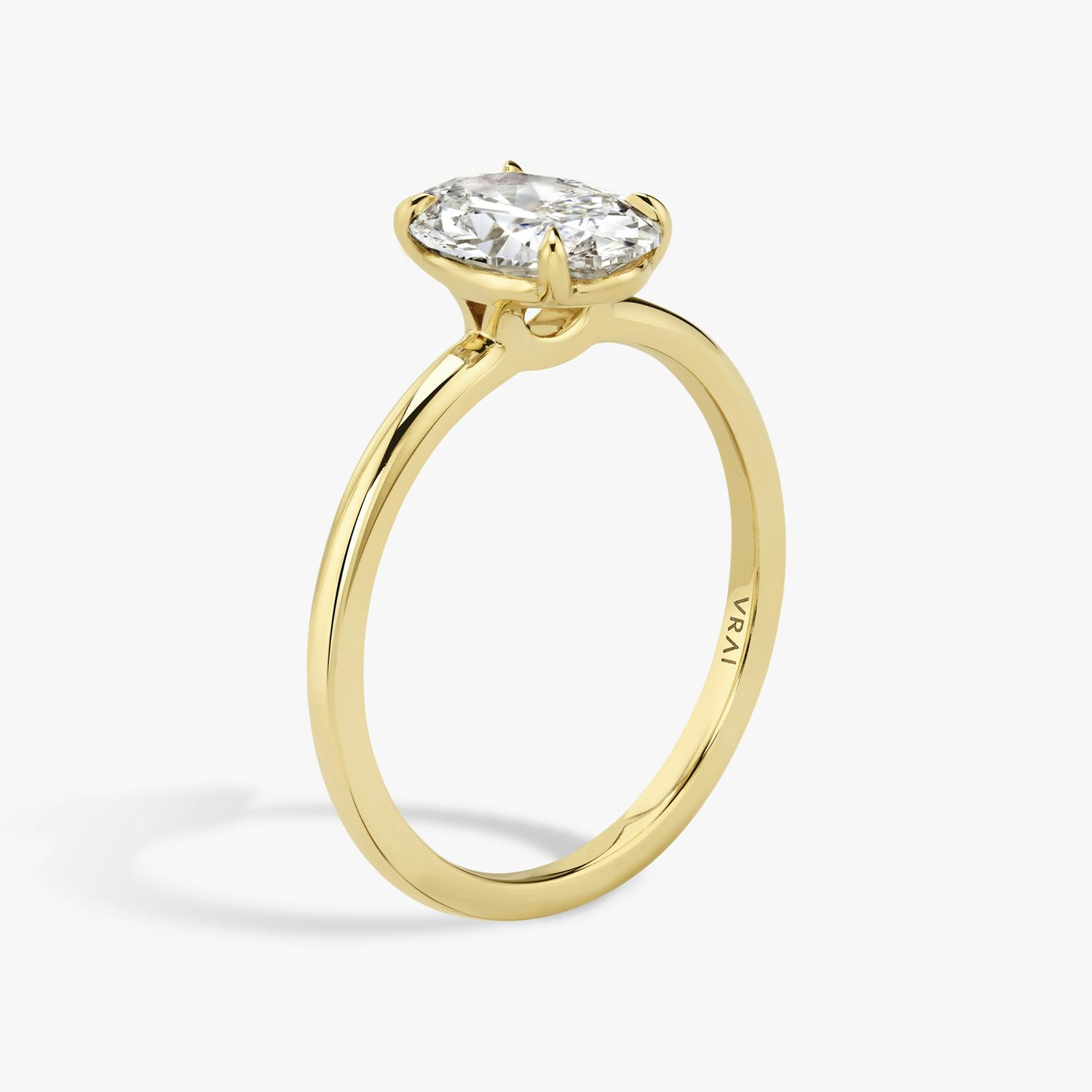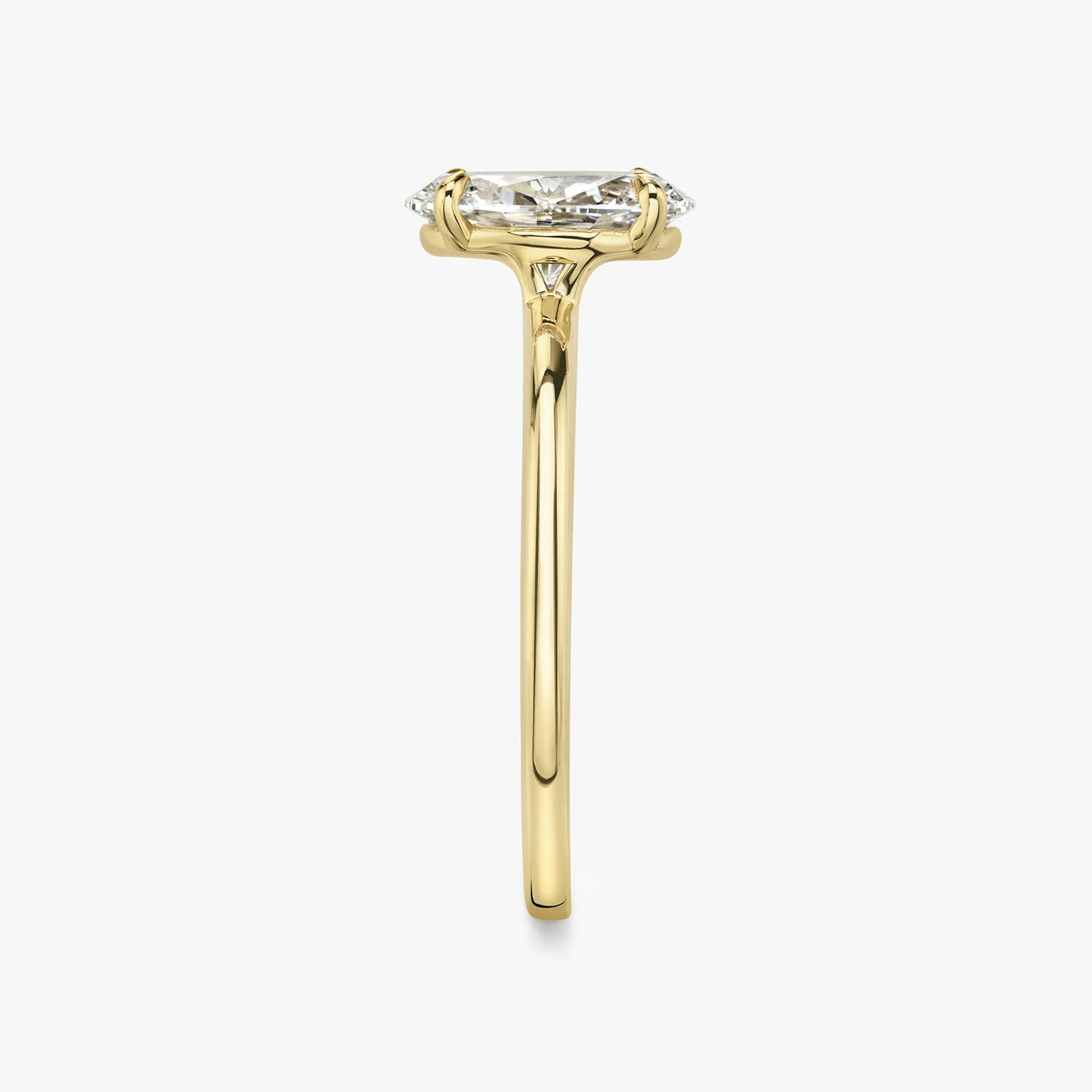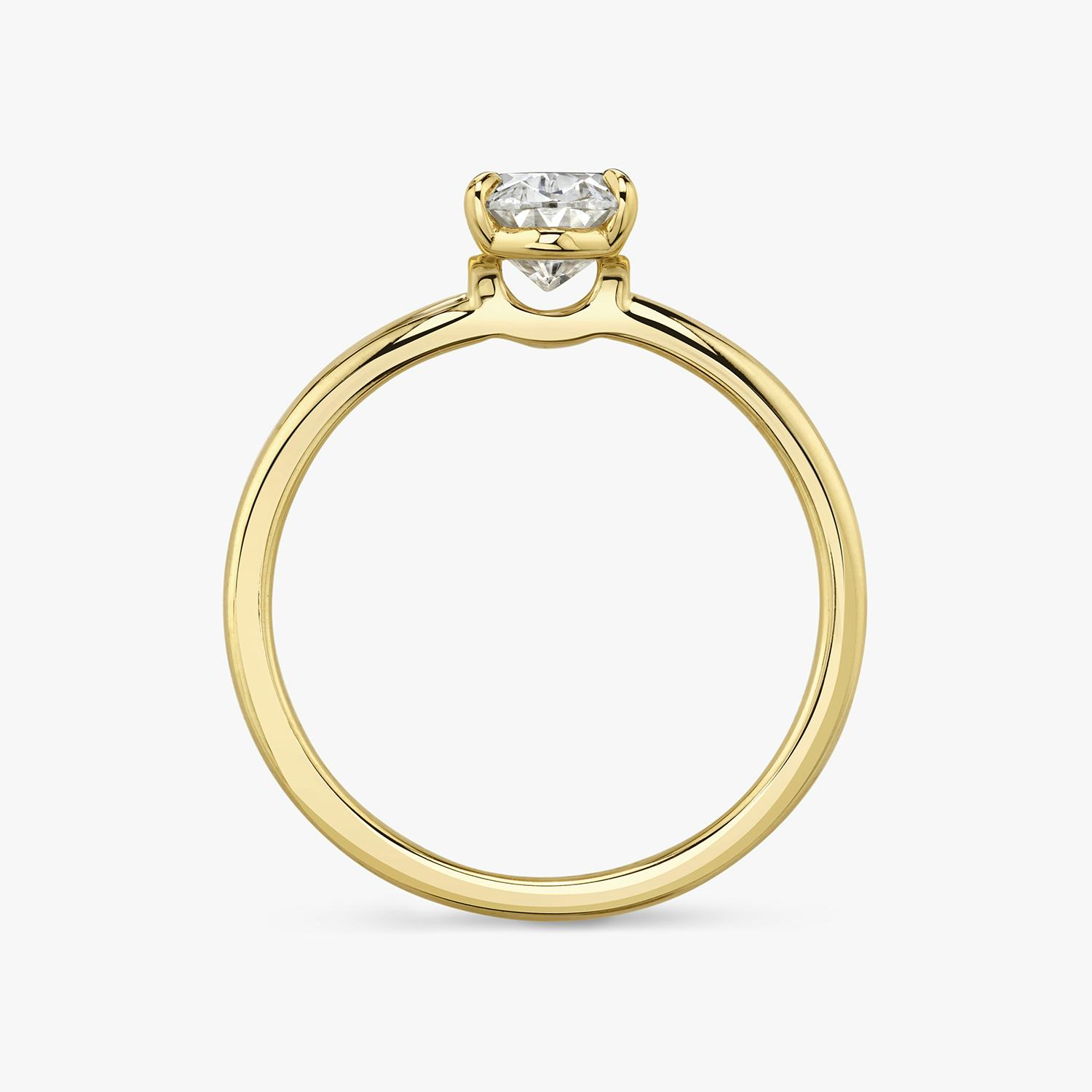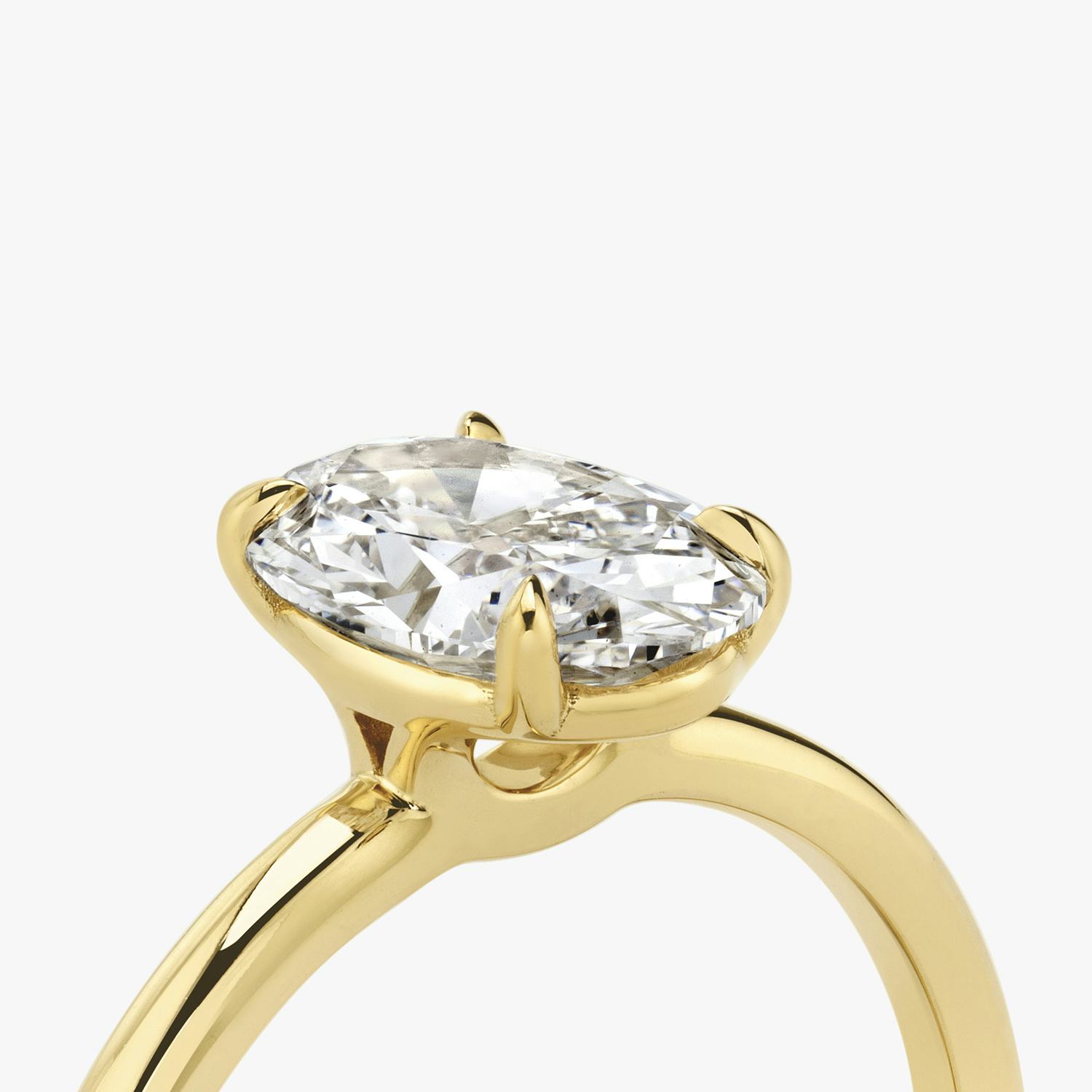 The Signature Oval Engagement Ring
Starting at € 1.287
VRAI created diamond
Made-to-order. Ships by Mon, Jun 26
Need more time to think?
Email this customized ring to yourself or drop a hint.
Details
The Signature solitaire ring in 18k yellow gold with an oval cut diamond
The Signature is our response to the enduring simplicity of a classic solitaire engagement ring. Designed to sit low on your finger and flush with your wedding band, our signature sling dips slightly below the band, drawing in light so your diamond shines bright.
Band width: 1.7mm
Band depth: 1.6mm
Setting height: 4.8mm
Gold/Platinum metal weight: 2.05g (Ring size 6)
Pavé carat weight: 0.18ctw
Shown with center stone: 1.5ct
You said yes
@vraiofficial
Frequently asked questions
Any solitaire engagement ring, highlighting one perfect center stone, symbolizes having found "the one." It can also represent two people coming together as one. Those who choose an oval cut diamond Solitaire Engagement Ring have a "timeless with a twist" type of style. They love the classic beauty of a Round Brilliant diamond, but the modern and maximalist form of this elongated shape.
Yellow gold Solitaire engagement rings are best-sellers because of their timeless appeal. Yellow gold is the hue most associated with gold itself and a solitaire setting is the most traditional engagement ring of all time, which is why this style is always an heirloom in the making. Solitaires are ideal for highlighting a larger diamond's beauty, which is why 2 carat diamond engagement rings or greater are so sought after.
18k gold is usually best for engagement rings and wedding bands. 18k is closer to pure — or 24k — gold. This makes it slightly more "precious" and appropriate for such a sentimental design. The difference between 14k vs 18k gold however is that 18k gold is slightly less durable. An 18k yellow gold engagement ring will last a lifetime, but should be removed during strenuous work to avoid scratching.
Yes. All of VRAI's engagement rings are crafted to securely hold your sustainably created diamond in place for a lifetime. The Signature setting is designed with a signature sling that dips slightly below the band, drawing in light and holding your VRAI created diamond in place.