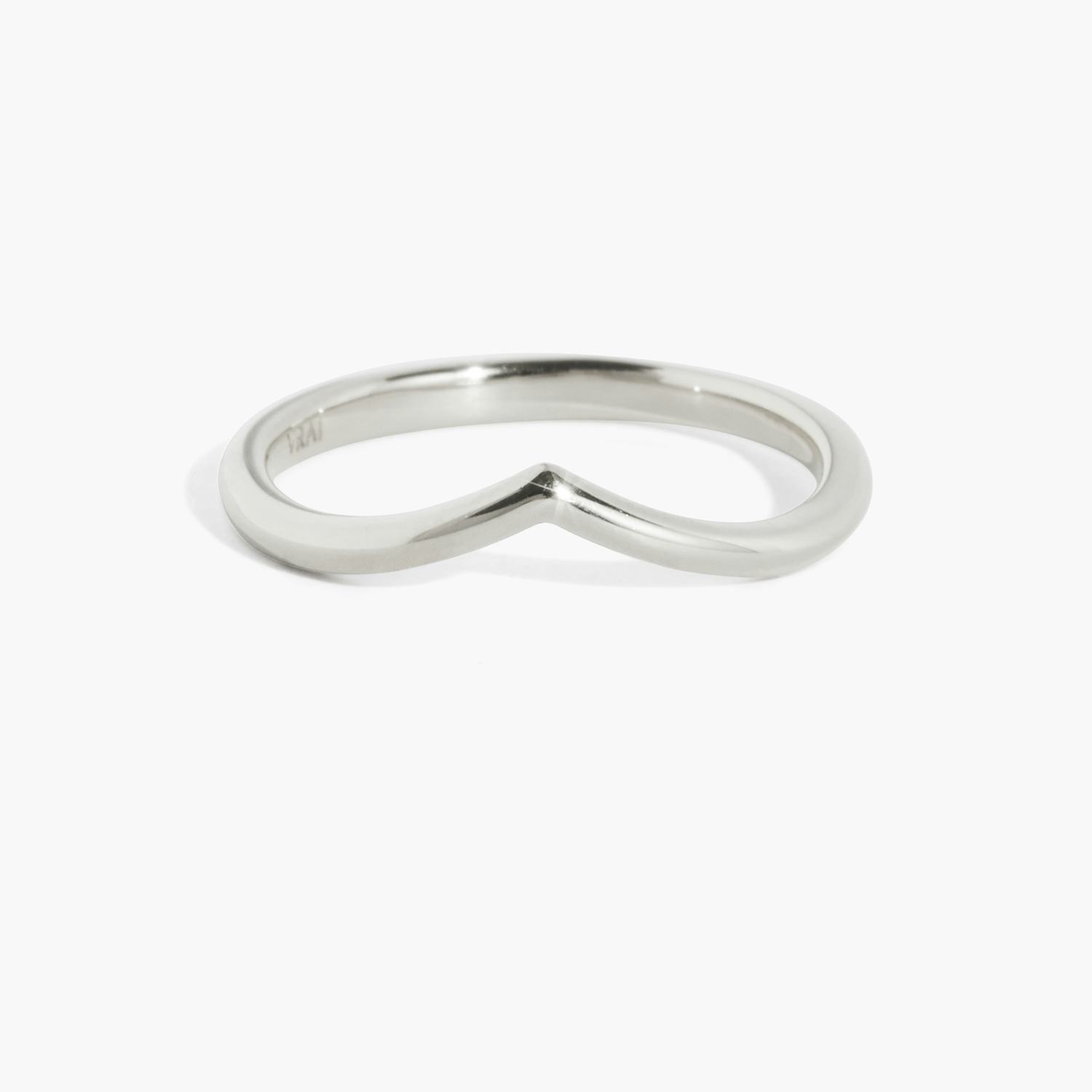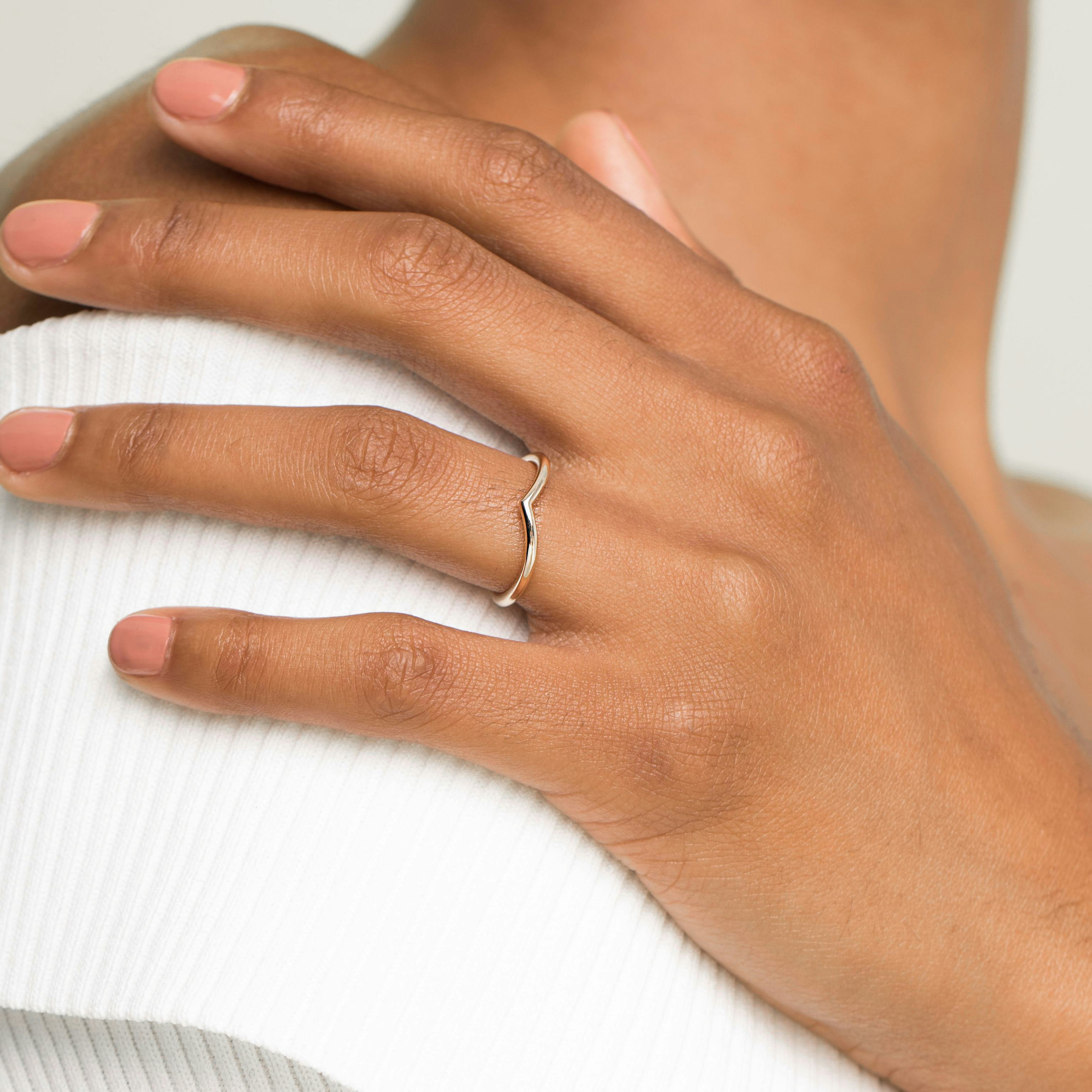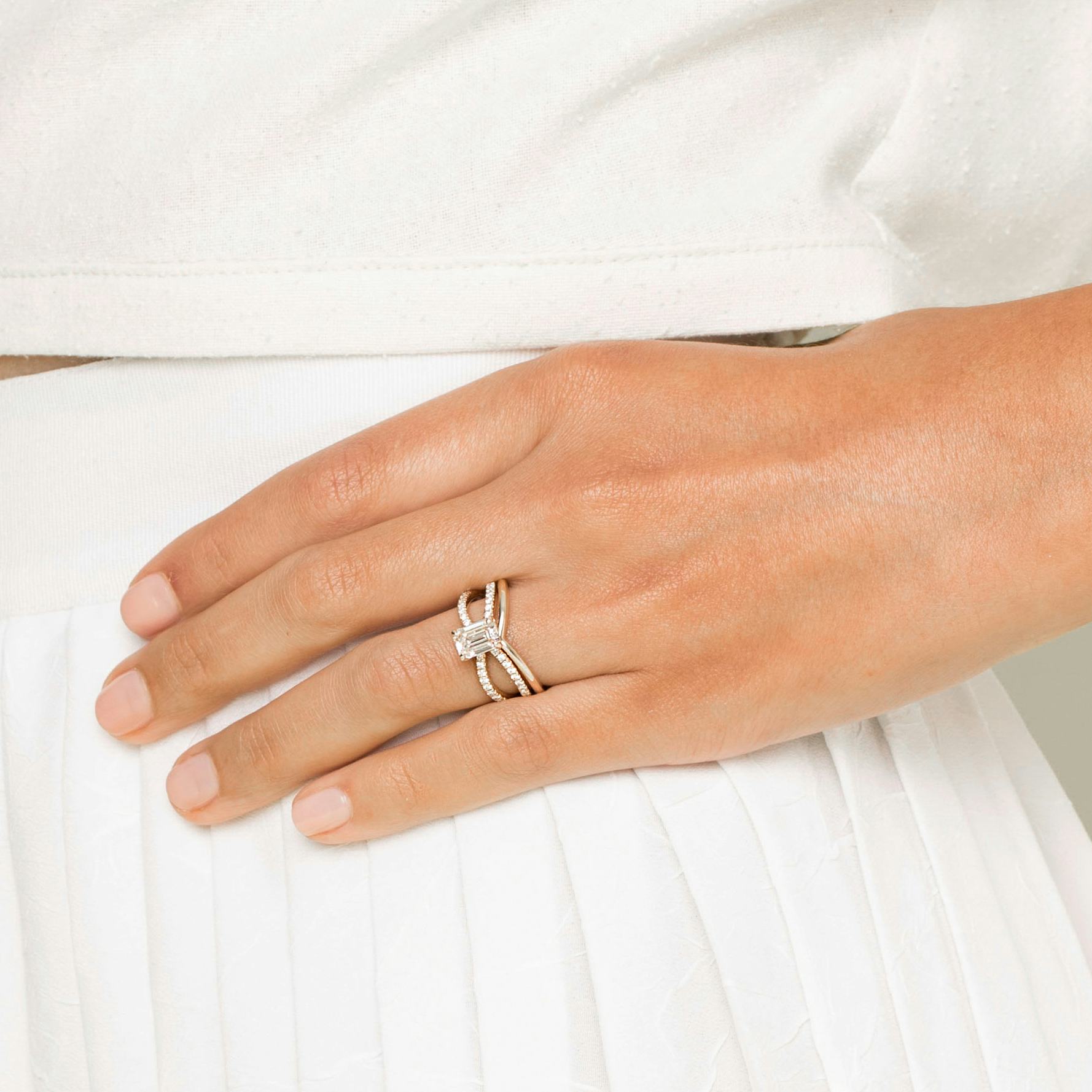 The Chevron Band
Need more time to think?
Email this customized ring to yourself or drop a hint.
The Chevron Band Details
Thoughtfully designed, the Chevron Band features gentle contours that pair perfectly with our Duet Engagement Ring but can also stand solo as a form of its own. Inspired by a classic chevron band, our refined interpretation balances a minimalist form with soft curves.
Band width: 1.80mm
Band depth: 1.60mm
Gold/Platinum metal weight: 1.62g (Ring size 6)
Diamond carat weight: 0.22 ctw